Tick Sampling Locations
The map shows sites sampled by the Tick INsiders team in 2017-2018. All remaining counties are a sampling priority for 2019. Help Tick INsiders place a tick in every country! A tick image will be added to each county as we receive samples from community scientists like you!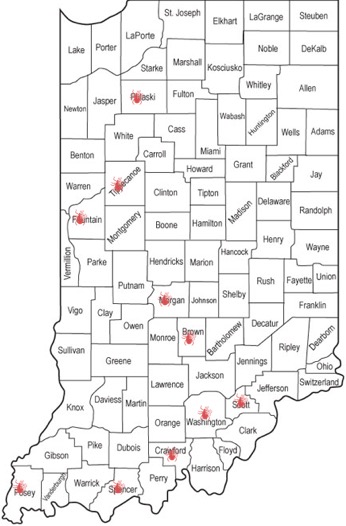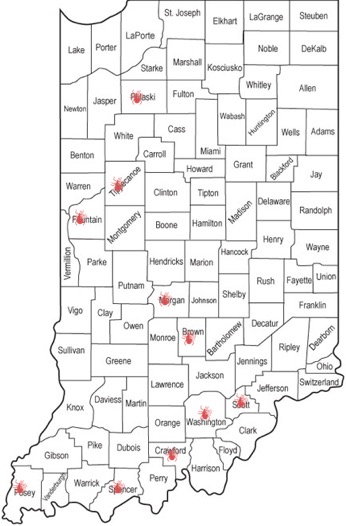 To view an interactive map showing sample and data collections for 2017-2018, click here.